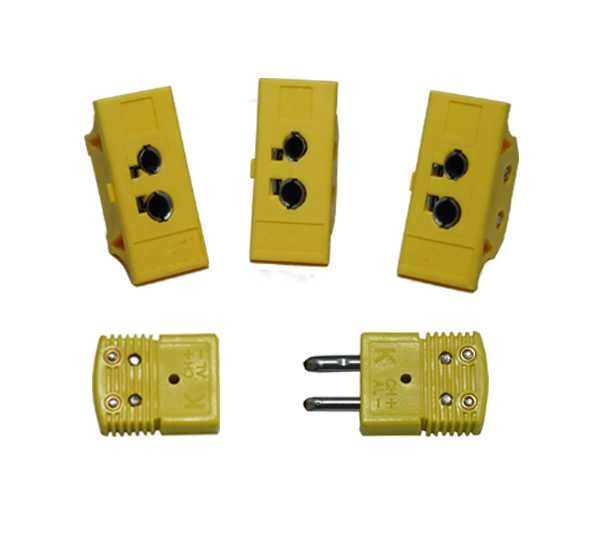 Plugs, Sockets And Connectors
A Camlock fitting, also called a cam and groove coupling, is used to connect two hoses and or pipes together in a variety of industries, so that a commodity from one can be transferred to the other.
Thermocouple connectors are an accurate and convenient way of interconnecting your temperature sensing components. Using these connectors allows a chain to be formed from the measuring tip of your temperature sensor to the host computer or meter. The connector is opened up and the thermocouple wires are simply screwed down into place using two captive screw clamps. The miniature thermocouple plug connector can then be plugged into a mating miniature thermocouple socket connector.
CAMLOCK couplings make a group of very popular, recognized and reliable couplings for application in industry, in particular in the oil and gas as well as chemical industry. The specifications for the couplings were first laid down in US military standard MIL-C-27487 ( A-A-59326), they are also defined by the European standards EN 14420-7 (former DIN 2828). With their simple design, CAMLOCK couplings are very user friendly. To connect, an adapter is simply inserted into a coupler with the cam arms extended. To lock the adapter in the coupler both cam arms must be pulled down at the same time. The cam arms engage in the groove of the adapter and thus block and press it tightly. A flat elastometric seal in the groove of the coupler ensures leak tightness. A safety pin in the holes of the coupler can provide additional protection against accidental opening of the cam arms and against disconnection.
You typically find Camlocks in use in every industry, such as manufacturing, agriculture, oil, gas, chemical, pharmaceutical and within military applications. They're an extremely versatile product, and because there are no threads when connecting the coupling halves together, there are no issues with them becoming damaged or dirty. This means Camlock couplings are very suitable for dirty environments. The system is especially well suited to a situation where frequent changes of hoses are required, such as for petroleum, and industrial chemical trucks.