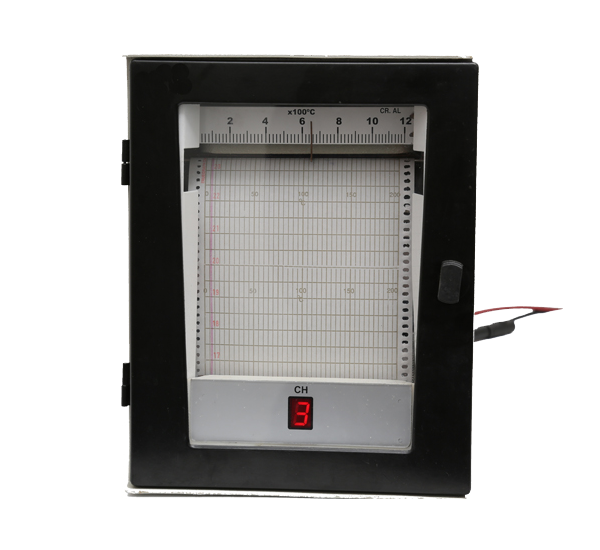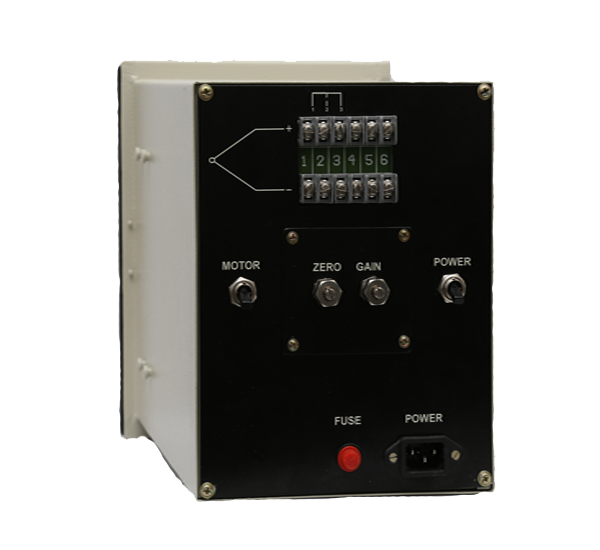 6 Point Strip Chart Temperature Recorder
Product Code :
PWHT-7007
6 Point Strip Chart Temperature Recorder
A chart recorder is an instrument used to record various process and electrical signals. The most traditional chart recorders record data on paper. The paper is passed under a pen and the pen is deflected in proportion to the signal. The result is a graph or chart of the data. Chart recorders are available in single or multichannel styles and in various configurations.
Strip chart recorders consist of a roll or strip of paper that is passed linearly beneath one or more pens. As the signal changes the pens deflect producing the resultant chart. Strip chart recorders are well suited for recording of continuous processes. Sections of the paper can be torn off and archived for future reference. Strip chart recorders are commonly used in laboratory as well as process measurement applications.
Chart recorders are a familiar sight in manufacturing plants, where they track such variables as temperature, pressure, flow, pH, and humidity. Laboratories, meanwhile, use them to monitor scientific and engineering data generated in testing, diagnostics, statistical analysis, and other work requiring a graphic record.
Advanced Feautures:
All in one Process Strip Chart Recorder
temperature function T/Cs, RTDs
Process function Current, Voltage, Pulse
Single Pen / Six point type
Digital LED Display optional
Adopts ITS-90 Thermometric scale
Mains Power operated
Panel / Wall mounting
Temperature, Humidity, Pressure, Co2
Flow, Air Velocity, Diff Pressure, Level etc.,
Chart Size 120mm / 180mm
Large Display 1", 2", 4" 6" available

General Specifications:
Power option: 230 VAC or 110 VAC or 24 VDC ± 15%
Working environment: Temperature - 0 to 50°C, Humidity - 35 to 85% Rh
Input option: Fixed/Universal (T/Cs (L,K,B,R,S) / RTDs(pt 100) / Current (0/4-20mA/Voltage(0/1-5VDC)
Optional: Power, Input, Large display, Transmitter supply, Alarm output, Mounting etc.,
Also available: Multi point indicator, Controller, Data Logger, Scanner, Transmitters, Sensors etc.,
Technical Specifications:
Input: Six Point
Function: Recorder
Accuracy: 1% FSD
Process Input: Current / Voltage
Temperature Input: T/Cs / RTDs
Transmitter Supply: 5/12/24 VDC
Chart Size: 120mm
Low Calibration: Zero
High Calibration: Span
Input Sample: 2 Sec/Sample
Isolated Input: Yes
Chart Speed: 20mm/hr
Power ON: Tip Switch
Response Time: 5Sec
Pen Colour: Multi Colour Ribbon
Alarm: Optional
Display: Optional
Display Size Optional: 7 Segment LED 0.5"
Enclosure: Metal Case
Mounting: Panel / Wall
Chart 180mm: Optional
calibration Standard: ITS-90 Scale
Supply: 230 VAC/50Hz
Size: 208 X 266 X 317mm
Select quantity